2012 Crappie USA Tournament Winners
BIG FISH of the day!
Shannon (Ashville Al.) & Gillford Sipes (Moody Al.) had the big fish of the day 2.40 lbs.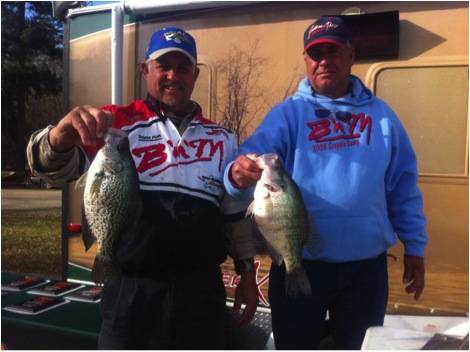 Semi-Pro Division:
Deep South Rod Team of Steve Brown (Elmore Al.) & Scott Rumsey (Millbrook Al.) were the winners of the Semi-Pro Division with 12.39 lbs.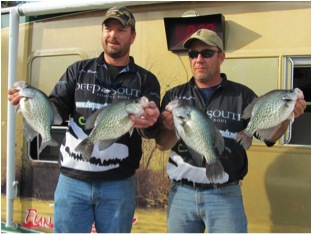 "The Jig Boys" from Birmingham. Mark & Paul Kreider weighed in 7.05 lbs. to finish 2nd in the Semi Pro Division.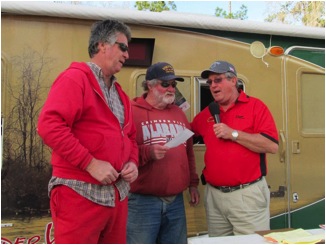 Joe, Alden & Hayden Dunn (Thomasville Al.) finished 3rd in the Semi-Pro division with 6.58 lbs.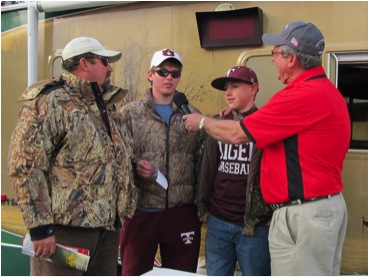 4th Place – Gilford & Shannon Sipes – Ashville, AL with 5.62lbs.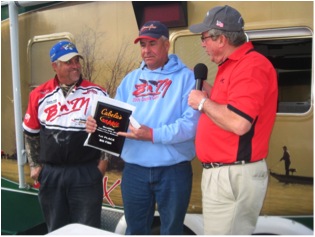 Amateur Division:
1st place – Brian Haveard and Stephen Smith – Pace, FL 8.88lbs.
2nd place – Beth & Danny Williamson – Camilla, GA 8.58lbs.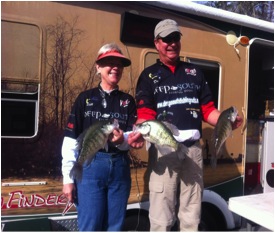 3rd place – Ricky Blackwell and Cordell Kayne – Jasper, AL 8.16lbs.
4th place – Craig Gamble and James Dailey – Camden, AL 6.50lbs.