Bessie W. Munden Recreational Park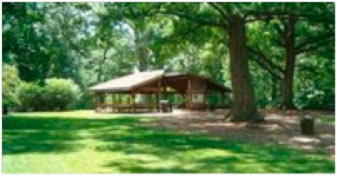 The Bessie W. Munden Recreational Park was founded in 1959 and it is owned and operated by Bessie W. Munden Recreational Park, Inc. (BWMRP, Inc.).   Located on the outskirts of Camden, Alabama in Wilcox County it is a public park, serving all citizens, with a special emphasis on the youth of our county.
Munden Park owes its existence to the foresight, determination and leadership of Bessie W. Munden, a noted African American educator and civic leader, born in 1905 in Perry County, Alabama.  A graduate of Tuskegee Institute, Ms. Munden pursued a career in education, eventually becoming Supervisor of Wilcox County Public Schools.  During her tenure as Supervisor, she worked with other local African American children with a safe and nurturing place to play, during the era of segregation.
Munden Park, therefore, has historical significance.  For it bears the distinction of being one of Alabama's oldest historically-black parks, with a legacy that includes some thirty years of continuous operation as a vital community asset.  Although a combination of factors forced the facility's closure in 1989, BWMRP, Inc. has mounted a concerted effort since 2004 to revive Munden Park, an effort involving much preliminary site work and some new construction.  In this way, we pay continuing tribute to an unsung hero, a courageous and wise leader, a woman who saw something that needed to be done – and rushed in to do it.  This park honors the memory of Bessie W. Munden (1905-1989).
The Alabama Historical Commission listed The Bessie W. Munden Park on the Alabama Register of Landmarks and Heritage August 25, 2011.