Crappie Derby Update – Day 18 – April 30
Roy Rutledge of Arlington caught the 16th single tagged fish today, worth $100.  We are  getting closer to the 20th tagged fish that is worth $1000.
Also today, Kenneth Shaw of Coy caught the 4th prior year tagged fish and will collect $50.
There have been 16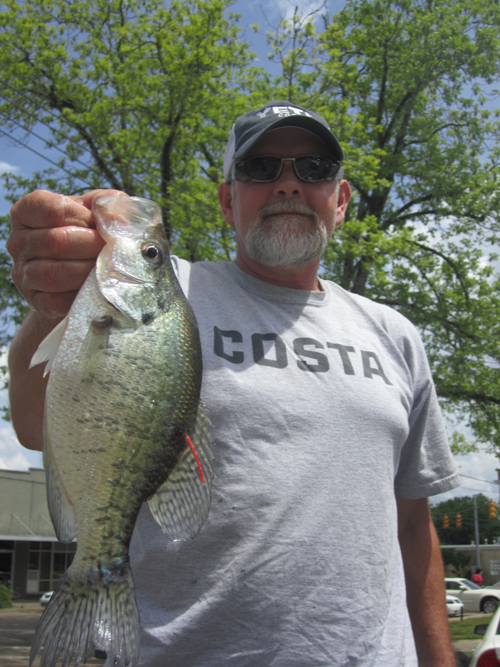 single tagged fish redeemed for prize money, 6 caught by anglers without entry tickets and one fileted before the tag was noticed.  Two of the 5 big money fish have been caught: the $25,000 and one of the $5,000 fish.
The Derby continues through May 12 and tickets remain on sale throughout the event.
(Photo:  Roy Rutledge)