$1000 Fish Caught in Derby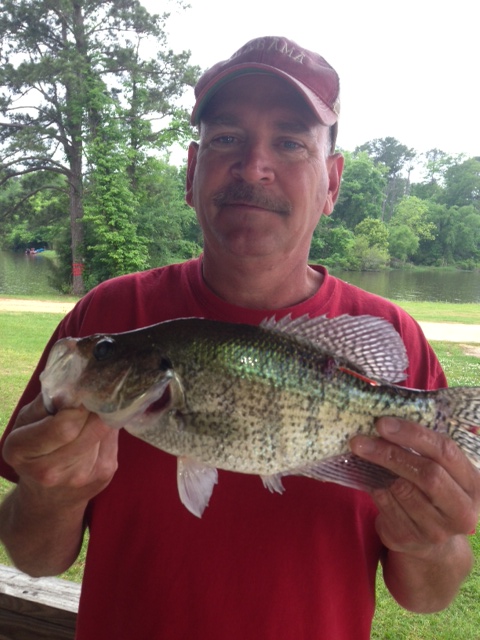 Jim Lash of Saraland holds the 20th single tagged fish caught in the Crappie Derby.  Jim landed the fish this morning near the Miller's Ferry Campground. The 20th fish netted Jim $1000!  Jim and his wife spend a week each spring at the Miller's Ferry Campground and have fished in the Derby nearly every year.  This is the first tagged fish they have caught but it was one they will never forget!   
     Fishermen have reeled in record catches in the 6th Annual Wilcox Area Chamber Crappie Derby, which continues through Sunday.  Over $34,000 has been claimed thus far.  Remaining single tagged fish are worth $100 through Sunday. Three "big money" fish remain in the lake as well (two at $5000 and one at $10,000.  Fish tagged with prior year tags are worth $50.