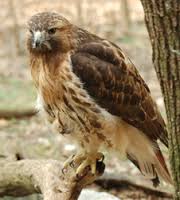 Coming up in Camden on February 23rd, 24th, & 25th. AHA had their meet in Camden last year and it was such a success they are coming back and have invited the NAFA to join them at this years meet. Local AHA members and active falconers, Michael Moore and John Brunson are the go to guys for this event. Michael told me this morning that he is expecting over 100 falconers with 40 plus birds to attend.
The headquarters this year will be "The Shed" in Camden. Located at the intersection of Hwy 10/28, 5 miles east of Camden. They will hunt Thursday then have a Meet & Greet at The Shed. The falconers will have their birds on display and answer any question the public might have about the sport.
After the Friday hunt, Lauren McGough will speak on Eagle Falconry and The Falconry fund Project. Jeff Fincher will also speak on Red-tail Hawking and his recent trip to Africa. Chili will also be served on Friday.
After morning hunt Saturday, pizza lunch at The Shed, afternoon hunt, there will be the Annual Banquet/Raffle. Renowned squirrel hawking author, Gary Brewer will be the keynote speaker. The banquet will be a members only event.
Visit Gettin' Outdoors Radio for additional information