Wilcox County was created One day older than the state of Alabama by an act of the Alabama Territorial Legislature on December 13th, 1819. The county was created from portions of Dallas and Monroe counties, which in turn were created from Creek Indian lands acquired by the United States in the 1814 Treaty of Fort Jackson. It was named after Lieutenant Joseph M. Wilcox, an army officer from Connecticut who was killed in a battle with the Indians on the banks of the Alabama River in this region in 1814. Wilcox County includes numerous examples of antebellum homes and buildings, most still in continuous use. Its towns are also historic. Camden was incorporated in 1841, after the county seat was moved from Canton Bend on the banks of the Alabama River in 1833. Camden was originally named Barboursville after Sen. Philip B. Barbour of Virginia and later renamed Camden by physician John D. Caldwell in honor of his hometown of Camden, South Carolina. Oak Hill was settled in the early 1800′s. Pine Apple was founded in 1820. Pine Hill saw its first settlers in the early 1800′s. Yellow Bluff is our newest town, incorporated in 1986.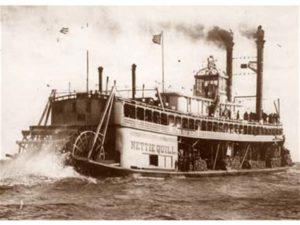 Like much of Alabama, cotton was Wilcox County's main agricultural product in the nineteenth century. With more than 50 boat landings on the Alabama River, Wilcox County was an important transportation site as well. Paddlewheel steamers took cotton and other agricultural products as well as passengers up and down the Alabama River.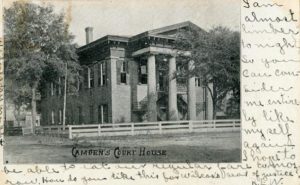 Be sure to explore the many historic structures located throughout our county.
To access more information about many of our historic structures, simply hover over the pin below and click the link to visit a page specifically about that location
Historic Structures